When it comes to tough love, no one dishes it out quite like Iyanla Vanzant. Her authentic self takes no part in beating around the bush and that's what makes her so great at what she does. On her show, Iyanla, Fix My Life, we see her serve up life and love advice, quick and raw.
The internet immortalized some of Iyanla's greatest tough love moments in GIF format, perfect for text, tumblr and blog responses to those comments that are better left handled by the expert.
Here are 7 great GIFs to add to your arsenal!
1. When that one friend that's always got something negative to say finally gets on your last nerve...

2. When your friends stop talking over some dude...

3. When someone uses "reverse racism" as a response to your #BlackLivesMatter post...
4. When your boo's ex gets a little too "friendly" via social...

5. When someone gets all worked because they don't like how they look in the photo you posted on IG...

6. When someone just can't agree to disagree...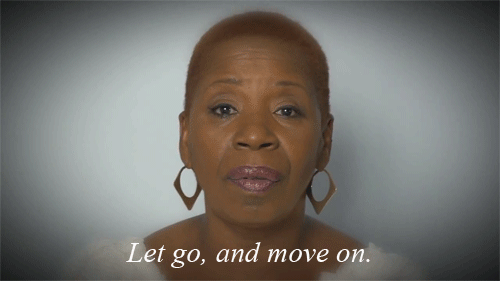 7. When your timeline/feed/homepage is flooded with the back and forth shade of an "on and off again" couple...
(Photo: Larry Busacca/Getty Images for Women in Cable Telecommunications)