K. Michelle
is set to kick off
the return of Centric's BEING this Saturday June 6 at 10P/9C
, but before you tune in and dive deep into the world of this "rebellious soul," take a minute to learn more about Kimberly Michelle Pate.
1. She's a Tennesse Honey
Memphis native K. Michelle has been a huge Jack Daniel's fan for years, so it was only a matter of time before the major whiskey label approached her with an endorsement deal for Jack Daniel's Tennessee Honey. This made her the first African American they have ever endorsed. Making history? We'll drink to that - Cheers!
2. She's A Lover Not A Fighter
Watching an episode of
Love & Hip Hop
would love to prove otherwise, but K. Michelle considers herself a lover and not a fighter. She has cited her patch up with Elle Varner as an example of resolving issues and squashing unnecessary beef whenever possible. Even while things remain rocky with Lil' Kim, K. Michelle says that at the end of the day she's got nothing but love and respect for the Queen Bee. Amen to her principals!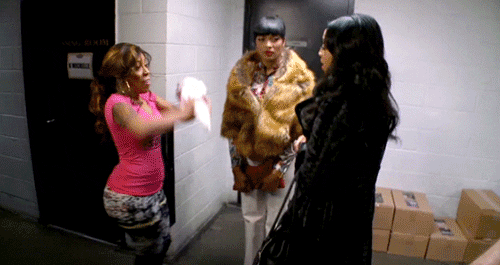 3. She's a 'Soldier of Love'
K. Michelle's got a song for almost every [heatbreaking] relationship situation you can think of and it's inspired fans to write her asking for love advice. In
an interview with The Breakfast Club
the "rebellious soul" spoke about teaming up with Mona Scott-Young to put together a show that's a throwback to 'Cheaters' but with more of a social media component to it. Unfaithful hearts, beware, K. Michelle's coming for you!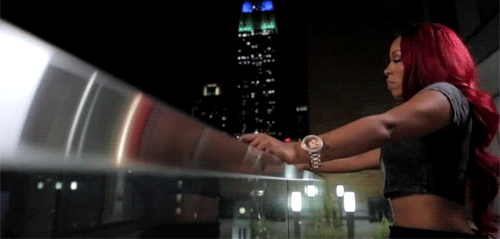 4. Break From Reality
Despite K. Michelle's reality show
K Michelle: My Life
coming back for another season and her 'Cheaters' inspired project scheduled for a debut soon, the diva's ready to test out the waters of acting. K. Michelle has mentioned that the same production team that worked on
Kevin Hart's Real Husbands of Hollywood
is currently writing a scripted show for her. What
can't
K. Michelle do?
5. "Drake Would Love [Her]"
Friends, K. Michelle and Drake, often bond over their Memphis roots and have a great platonic affection for each other. Although K. Michelle has described Drake as humble and caring, she says his fan base turns her off from ever dating him. Still, she can understand their undying devotion to him and cites that as the inspiration for her single "Drake Would Love Me" off
Anybody Wanna Buy a Heart?
.
6. Miss K. Michelle on the Keys
Watching her on Love & Hip Hop and listening to her first album, you might not have known that K. Michelle plays classical piano as well as the guitar. W (Go on with your bad self K.!) She's expressed her appreciation of the creative freedom she had in the making of her second LP, Anyone Wanna Buy a Heart?, that now gives her the opportunity to bring her instrumental skills on tour!
7. Elevate Your Mental
Did you know? K. Michelle's got a Bachelor of Science in Psychology with a minor in Music from Florida A&M University and is a member of Delta Sigma Theta sorority. (Centric is here for shutting down the reality stardom stigma one fact at a time.)
8. Born Under Water Like Badu
Like her fellow Pisces musicians, K. Michelle admits to writing some of her best songs under the influence of a broken heart. She has admitted that she fears a lack of heartache will mean a lack of new music or that her fans won't be interested in happy-go-lucky love songs when she's finally in a blissful relationship.
9. And the Winner Is...
A congratulations is in order! K. Michelle recently shared some good news via instagram about her
ASCAP award for "Can't Raise a Man."
She's also been nominated for a 2015 BET Award for Best Female in R&B/Pop. Whether or not she snags it this time, it's great to see her musical talent getting the recognition it deserves!
10. Beyond the Media
In her
Forbes interview
, K. Michelle spoke about the "poli-tricks" of being a reality TV star with a successful music career, but the accomplishments don't stop there. The Southern gal is putting down some roots in the ATL with a hookah bar and lounge and dipping her hands in the beauty industry with a shop on her old college campus. On top of all that, she's also considering following in Rick Ross' footsteps and buying her first franchise. K. Michelle's all about walking the walk and we're so here for that. Praise!